Praise Report on the Cyclonic Storm!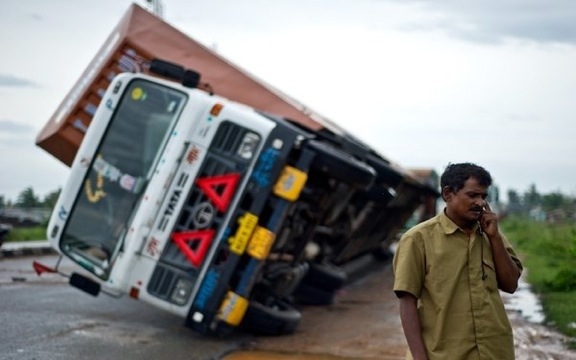 Dear Partners,
Thank you for all your prayers!
Here is a Praise Report from Johnson Titus on Campus:
"Now we see after the morning that it all mostly the Cyclone went to Odisa and Srikakulam where our Pastor Karun Kumar is. They got heavy rains, winds, but no major damage. The major storm went north of us. There is damage and flooding, but nothing like 'The Indian Katrina' as they were calling it.
It is reported that over 1,000,000 people were evacuated, so no loss of life in our area, although there were 14 deaths from the storm in the region. We don't know the full details yet on the lives lost; more property damage than anything.
Praise God! Let all know we are safe, with no major problems. Thanks for their prayers."
– Johnson Titus
We ask that you will keep covering our campus and the people in the region with prayer for the rebuilding and as people return to their homes.
Thank you for your faithful prayers and support.
Blessings,
Jameson Titus, President